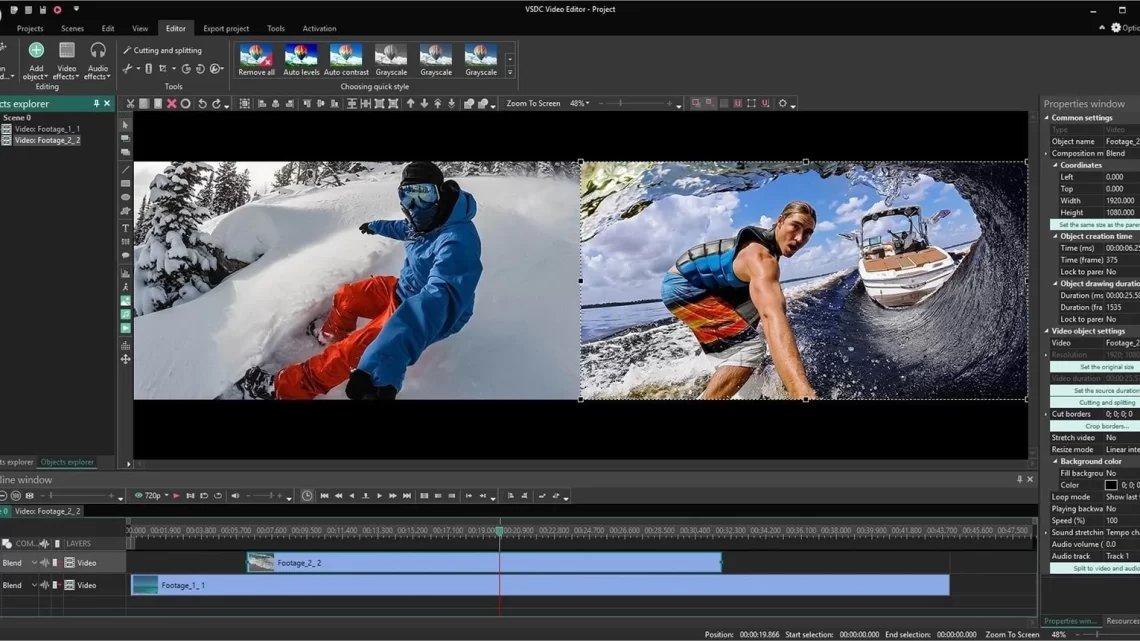 Top 5 Video Editing Software
March 13, 2023
If you want to create videos for social media, editing software is essential. With it, you can add text, transitions, music and more with ease.
It is essential to select an editing software that is user-friendly and does not necessitate extensive experience. Doing so will enable you to save time while producing high-quality videos.
Adobe Premiere Pro
Adobe Premiere Pro is one of the world's most widely used editing programs, designed with ease-of-use in mind but packed with all the tools and features professional videographers need. Although easy enough for beginners to use, Adobe Premiere Pro boasts plenty of advanced tools and features that even experienced users will appreciate.
Video content producers and digital marketers have found it to be a highly useful program, with reviewers praising its customizable workspace feature.
It's an advanced editing software with numerous features, such as built-in audio editing tools. It can handle tasks like adjusting input volume, eliminating noise and keyframeing audio tracks. Furthermore, its Smart Project Panel displays all compatible audio tracks for easy access.
Blackmagic DaVinci Resolve
DaVinci Resolve is an advanced editing and post production software package suitable for offline and online editing, color correction and audio post production. It boasts an array of features such as a universal timeline, bin and timeline locking functionality and powerful image processing engines.
The software also supports Blackmagic Cloud, a collaborative interface that enables editors, colorists, VFX artists and audio engineers to work on a project together without interfering with each other's workflow. This is an invaluable time-saving feature as multiple people can edit, color correct and add audio simultaneously within the same project library.
The DaVinci Resolve Editor Keyboard is a top-tier keyboard with transport controls on the right and edit functions on the left. This means you can use the search dial and source tape buttons with your right hand to quickly locate shots while marking clips or performing live trimming with your left.
Lightworks
If you're searching for an editing software with an intuitive user interface and plenty of professional features, Lightworks is worth considering. With its impressive list of movie credits behind it, it has become a go-to choice among professionals in the industry.
This action features a straightforward user interface with helpful popup helpers for the first time you use an action, making getting started simple. Plus, with its node-based video routing system, applying effects to different clips is made much simpler.
Audio editing is made easy with its user-friendly tools. You can utilize crossfades, hum removal, sibilance reduction and customizable EQ to fine-tune audio clips for better performance. Furthermore, keyframes allow you to control the volume across different tracks.
Shotcut
Shotcut is an open-source non-linear video editing software that enables users to edit, transform, composite and color grade footage and images. It is free for download and works on Windows, macOS and Linux computers alike.
Support of all common video and audio file formats means you can easily import files from various sources, including raw camera footage or multiple files from one device. Furthermore, it supports high frame rates or 4K resolutions on a single timeline for seamless editing.
At first glance, the interface appears empty but quickly provides a host of effects and features more extensive than those found in many premium programs. For instance, there are multiple audio filters, an extensive set of video effects and filters, as well as video scopes.
Riverside Editor
Riverside Editor is an all-inclusive podcast recording and editing software suitable for both novices and professionals alike. It boasts features like automatic editing and customization tools to quickly produce professional audio/video content.
It's also an ideal tool for creating promotional clips you can share on social media, and it has the capacity to extract sections from your recorded podcast for faster post-production.
Riverside offers a selection of pricing plans, from its Basic plan at $7.50 yearly and $9 monthly up through Standard and Pro plans at $15 and $24, respectively. Plus, Riverside also provides a free trial period so you can try out all the features without spending anything.